Silicone Masonry Water Repellent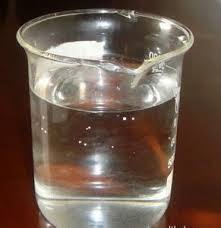 Silicone Masonry Water Repellent
Product Description
CONSTRUCTION CHEMICALS Masonry Silicone Water Repellant Compounds PMS40
DESCRIPTION
PMS40 is a water dilutable alkali-alkyl siliconate used to protect building material from destruction by water without significantly reducing water vapour permeability. PMS40 develops its water repellent properties by reaction with atmospheric carbon dioxide (CO2). The active substance formed from the silicone water repellent is polymethylsilica. It also provides a barrier against rising damp. PMS40 reduces the phenomenon of efflorescence caused by the presence of soluble salts in bricks.
GENERAL CHARACTERISTICS
Appearance :
Clear to Pale Odour : Characteristic Diluent : Water Potassium methyl siliconate content % : 42 Specific gravity @ 25C : 1.30
APPLICATIONS
Imparting water repellency to: Low fired clay products immediately after manufacturing: e.g., facing bricks, floor tiles, and flower pots. Aerated concrete, plastered surface., Gypsum and gypsum based plaster-boards. Light fillers, such as perilite and aerated concrete granules. Insulating materials. Also: Can be added as an additive for clays, ceramics, and latex paints. Can be mixed with sodium silicate paints for use as a binder in pigments paints. Can be injected into buildings as grouting, just above ground level to form a damp course.
SPECIAL FEATURES
Good penetration depth. Tack free, durable finish. Does not seal the pores and capillaries and allows the surface to remain breathable and penetrable. No change in the appearance of the treated surface. The treated surface does not become glossy Increases the life span of the substrate by reduction in water absorption and therefore reduction in spalling due to freeze-thaw and efflorescence. Water based and environment compatible. Colourless and non-yellowing